The Post-Pandemic Opportunity for AI Chatbots in the Hotels and Tourism Industry
---
Have you heard about Edward from Radisson Blu Edwardian London? Three years after his creation in 2016, he could reply to over 16,000 hotel guests' questions and perfectly cope with the duty of the Concierge. He was so popular among the hotel guests that they nominated him for the Employee of the Month and even looked to tip him.
Edward is a smart concierge chatbot. According to a case study about Edward, up to 75% of the questions it replied were the ones that Front Desk staff replies, 24/7.
Robot-concierge at the hotel lobby, voice assistants at "smart" hotel rooms, messenger based chatbots of hotels, restaurants, leisure companies, and travel agencies—they were already common before COVID-19 at such global chains as Marriott, Hilton, Shangri-La Hotels & Resorts, Four Seasons Hotels & Resorts, Domino's Pizza, Pizza Hut, TacoBell, Burger King and others.
COVID did not bring the need for automation, digitization, and robotization to the tourism industry. It only forced the adoption and sped up trends, behaviour, habits, and technology usage that were already here in the past years.
Before COVID-19
Nearly half of the questions related to reservations at Booking.com, which means millions of questions, are processed by a chatbot. It was implemented by the company after the research conducted in 2017 in 26 countries among 19,000 customers. It found that 80% of the customers preferred a self-service to receive information or service, and for some 50% of them it didn't matter who answered: a human being or a chatbot.
According to a report by Software Advise, an organization engaged with research in technologies,  would use a smart platform for self-service that would provide them with necessary information or service. According to
Тhe growing digital-first habits and the constant acceleration of everyday life brought customers to the "see, hear, try and buy right now and here" mode. Even before the pandemic, a few years ago already over 50% of the customers were convinced that businesses must be present online and be ready for communication 24/7 via chat in addition to a phone call, e-mail, or SMS. Salesforce published a report in 2019, according to which 78% of the customers used text messaging for communicating with a company and 81% used online chat… Customers became more mobile, experienced, digitized, and high demanding. Their needs could not be fulfilled without the assistance of technologies. Those expectations called for digitization and the automatization of communications.
Pandemic opened the door to technology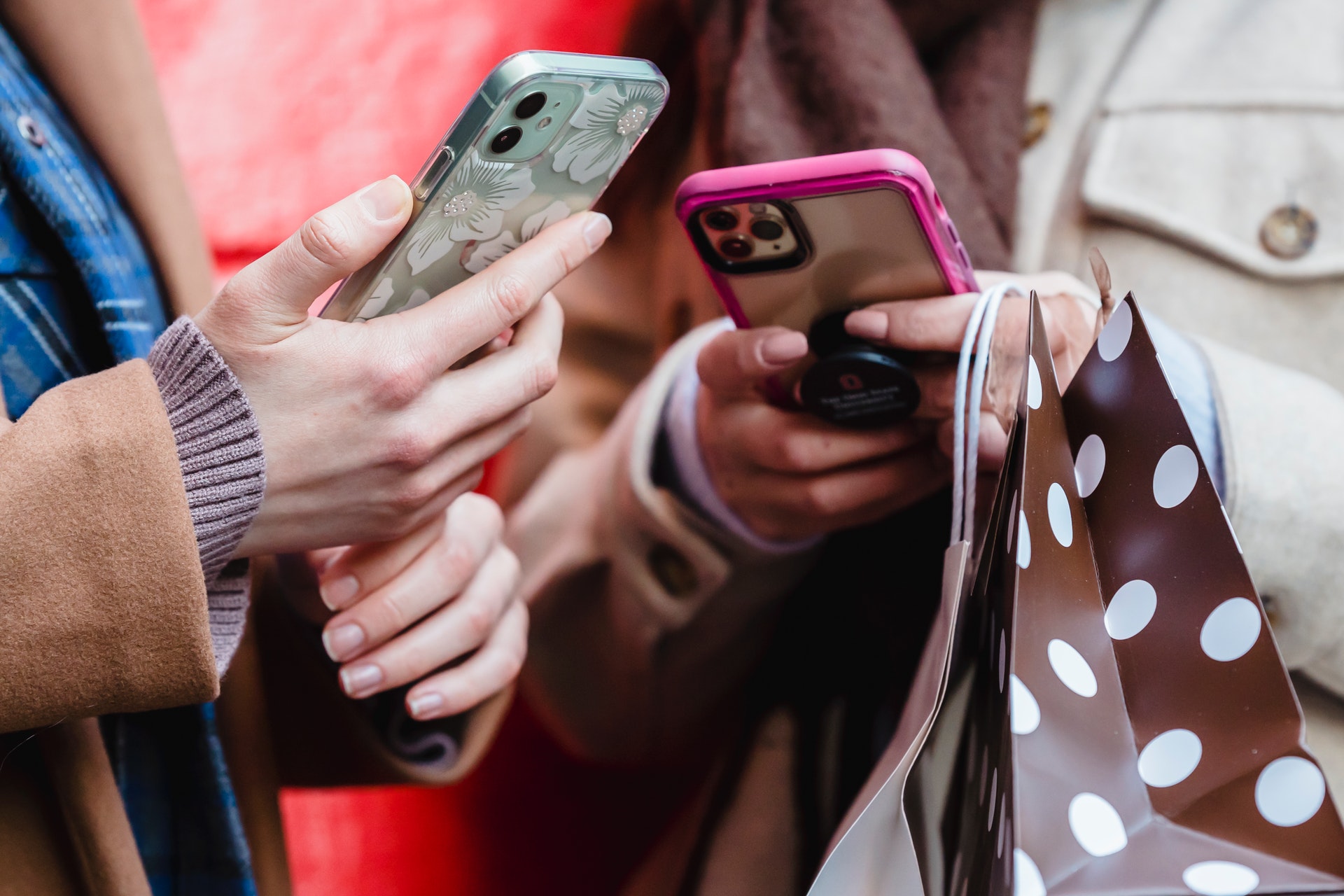 In the Autumn of 2020, Amadeus did global research in Europe, United States, and Asia. According to the survey, 84% of the travellers responded that the usage of technology in all touch points of travel is the key to the decision making if, when, where and how they will travel in the next months and year. They expect technology to help them:
Avoid queues and crowds
Keep social distancing
Avoid the need for face-to-face contact with staff
Ensure cleanliness
Ensure safety
Provide instant up-to-date information
Technology added an important layer of benefits on the top of the one we already are aware of—such as convenience, time and resource savings, speed of service, better customer experience. This is the layer of bio-safety digitalization provides through touchless, contactless, digital, mobile self-service solutions and robotics. The pandemic put self-service on the focus of the businesses in many industries, including tourism, because digital self-service was the fastest way to adapt many aspects of the business and service to the pandemic situation.
Before the pandemic, chatbots were known mainly as a tool for digital marketing and were used for marketing campaigns, collecting emails and phones, and for push notifications for news and promotions. The pandemic put flipped the interest towards the need for fast contactless remote online customer service and communication, and chatbots shone with many benefits and opportunities in this regard. Many businesses have focused on automating routine tasks and customer service using chatbots—to take customer questions and inquiries 24/7, to provide instant information, to check status or to accept a service inquiry, to make a reservation. This is the first line of service that bots do well and is usually a routine work for the employees that they would gladly not do themselves. Not to forget to mention, that having a well-developed and trained AI chatbot also become an important training tool for the new employees as they gain a digital hotel compendium with up-to-date information about everything on the screen of their phone in their pocket.
Digitalizing the communication with customers—ASAP
Prior to the COVID-19 outbreak, the banking, healthcare, and retail sectors relied heavily on conversational agents to bolster customer support functions. Chatbots were on pace to save these sectors more than $11B by 2023.
With face-to-face customer service interactions limited and not desirable, lack of staff, and the need to decrease the cost, AI chatbots and virtual assistants are becoming more important than ever.
In 2020, in a webinar about digital and self-service strategy, Gartner named digital self-service as the core activity businesses needed to maintain their business and recover. Chatbots were listed in the top 5 solutions to implement. CBInsights also included AI   chatbots among 25 technologies that will shape and change the world and the business in the post-covid time.
Upgrading the chatbot with conversational AI allows the business to collect customer questions and turn them into data, train the conversational AI with the proper answers and gradually increase the level of automated service.
The more customers ask, the smarter the AI module becomes, the more data and statistics are collected, and the more businesses know about customer behaviour to make intelligent decisions. For example, an AI chatbot platform service provider had developed and offers hotels an AI module to start with that already has over 500 hotel topics in it with over 5000 common customer questions in it. This mean the hotel chatbot can recognize hundreds of customer questions and answer them from Day 1 while adding more and customizing the AI module for the specific property needs. This way, an AI chatbot can content and offer instantly 24/7 more information about the business, its services and products than any website, mobile app or printed collateral can do without to affect negatively the customer experience in the usage process. No download and installation, no learning how to use it and the friendly chat style of communication are other highlights to why customers look for the AI chatbot presence.
In the past two years, we saw chatbots being implemented in various tourism businesses due to such major challenges to solve as face-to-face communication between customers and employees and the need to decrease the fixed costs, as well as lack of staff at the reopening.
Traditionally in tourism, AI chatbots answer frequently asked questions and automate routine tasks such as various inquiries, forms, requests for accommodation and services, requests for events, room service, massage, table at a restaurant or search for offers, products, and services based on user-selected criteria..
Because chatbots work 24 hours a day and respond instantly, bots also help increase direct sales—especially for those customers who send requests or look for assistance at night. Due to remote work, home office and other changes in personal and business life, today's customer are online for work and personal matters much longer, stay online at night and expect immediate respond. Our own research at Umni showed that the time between 7 o'clock in the evening and 8 o'clock in the morning in the past 24 months was almost as active as the daytime chatting with the AI chatbots of the businesses, with 11 o'clock to about midnight being a peak hour. In average, 35% of the customers are choosing to search for information and ask questions in the chatbots at nighttime.
What the AI chatbots can do? 
A chatbot is a software solution that is implemented on a website, in a messenger, in a mobile application or elsewhere providing users with information through text, images, video, audio, links, and more. Chatbots can perform a variety of tasks, from answering frequently asked questions to automating reservations, service inquiries, gathering customer information, questionnaires, and more. One important highlight is that they can be accessed through QR-code with link to the bot or specific bot part as an information, form, menu or other, improving guest experience and allowing limitless opportunities for fast inquiries, sales and upgrades. The functionalities of each specific chatbot depend on the business needs, where it will be implemented, and with whom it will communicate—with clients, partners, or employees.
Automating communication and implementing an AI Chatbot has already recognized benefits such as generating more local business, promoting the business, reducing costs and resources, engaging more with customers, attracting new markets through a new digital experience, getting data for better planning, and other.
As per Juniper Research, 43% of the existing chatbots are located on websites versus 48% in messengers, and it is expected the number of chatbots located on the business websites to increase. Web-based AI chatbots can act as a first and immediate contact point for customers, answer FAQs and collect inquiries from both potential and in-house guests. They become even more important for hotels and hospitality businesses as new research by Site Minder from January 2022 shows that the boom of direct traffic for hotels globally in the past year brought the hotel website' ranking to the top 3 hotel booking revenue makers in the most markets, covered by the research. Making sure the website is smart by having an AI chatbot on it, is becoming a business necessity to make sure the business can answer all customer questions and needs, and keep the customer, and not a tech fashion. It is not surprising therefore that in 2022 it is expected that chatbot implementation and offering by hotels will increase 53% (64% among the independent hotels), according to a survey from January 2022 by NYU Tisch Center of Hospitality и StayNTouch PMS.
A good chatbot can start at a considerably basic level when users just click on the buttons in it to navigate the information and tasks, but this is only the initial  stage when feedback is collected on how customers use it and what they are looking for to identify the future direction of chatbot development. For customer service and support, planning for conversational AI in the chatbot is a must. Chatbots are long-term projects that require attention, analysis and upgrades so that one day the business can have a fully developed smart digital assistant.
Here are some of the duties that could be performed by a hotel chatbot, 24/7, in one or more languages, while servicing multiple customers simultaneously and instantly:
Provides prospect customers, guests, and corporate clients with information about hotel, hotel services, and amenities, surrounding hotel area, etc.
Assists with room reservation inquiries
Assists hotel guests with reservation of a table at a restaurant, massage, room service, shuttle, vouchers, wake-up call and various other inquiries and services—from a link online, from the hotel website or from scanning a QR-code in the room, restaurant, SPA or placed at other location to open straight the needed form in the bot
Notifies the hotel Front Desk or other departments about a new inquiry
Communicates with clients and staff
Answers frequently asked questions, etc.
At a restaurant, the chatbots work is similar to their hotel colleagues:
Providing information about a restaurant
Providing a menu based on a client's preferences
Assisting with table reservations
Accepting requests for a food delivery
Promoting vouchers for future visits, promotes campaigns, etc.
The usage of chatbots in tourism is not limited to hotels and restaurants only. The software solution can be in service at SPA centers, tour agencies, and other providers of tourism services, parks, entertainment centers, museums, city info centers, and other services. A smart digital assistant as a City Concierge is already a part of the Smart Tourism Strategy of many destinations and cities.
Because of the variety of tasks and services that an AI chatbot can perform and automate, today the question is not about the technology—could it do it or not, but to the business that adds a digital assistant to the list of service solutions: what the chatbot will do, what tasks or processes it should optimize, and whether the business is ready to implement a chatbot into its daily operations.
While chatbots can answer frequently asked questions and automate routine tasks, such as collection of information for orders, inquiries, appointments or perform other tasks through integration with business software and platforms, the overall quality of the self-service through an AI chatbot is based on the thorough planning of all steps and details. Companies with a focus on creating, maintaining, and training AI chatbots for their businesses shall go through proper planning to automate and answer their frequently asked questions and routine tasks for improving customer service and support by involving all departments at this planning stage. The hospitality businesses shall consider the level of technology adoption of their customers, optimization, and simplification of all steps in the customer path through the self-service via chatbot, the promotion of the chatbot and customers' and employees' education how to use it, as well as who and how will use the collected by the AI chatbot data and what is the process of proceeding various inquiries coming through the chatbot. Last but crucial also is the need of having a team member in charge for the continues chatbot data monitoring, content maintenance and AI training to ensure its proper development in accordance with customers' usage and needs, and business development.
Take your time to set up and grow your hotel or tourism business AI digital assistant personalized to the needs of your business and customers but do not delay the implementation. To have a successful fully developed smart digital assistant in a year from now and achieve the desired business results, the best time to start was yesterday. The next best time  to lay the foundations of such an AI chatbot project for your business is today.
---
If you have written insightful articles, produced standout podcasts or filmed high quality content on travel ready to be shared, we could help your work achieve far-reaching impact in the global B2B travel community. Simply submit your content using the form here and we'll get in touch!