Designed to be the primary event for the Asia Pacific travel industry, ITB Asia is the premier meeting place for the travel trade industry.
Co-located with ITB Asia, MICE Show Asia is where the incentive travel, meetings and events industries come together to connect and build the future of MICE.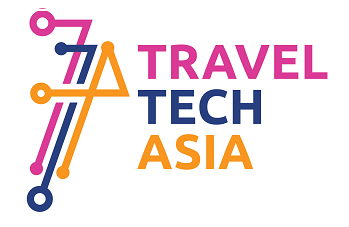 Co-located with ITB Asia, Travel Tech Asia is where latest technologies, emerging trends, leading travel brands and innovative startups create new possibilities of travel.
ADVANTAGE AUSTRIA
Austria
ITB Asia
ADVANTAGE AUSTRIA provides a broad range of intelligence and business development services for Austrian companies and their international business partners. We assist in locating Austrian suppliers and organize about 1,200 events every year to bring business contacts together. ADVANTAGE AUSTRIA helps Austrian companies looking for importers, distributors or agents and provides in-depth information on Austria as a business location.
BANGKOK AIRWAYS PUBLIC COMPANY LIMITED
Thailand
ITB Asia
Bangkok Airways (www.bangkokair.com), with the ASIA'S BOUTIQUE AIRLINE slogan, is the first private airline established in Thailand since 1968. Bangkok Airways flies travelers from around the world to more than twenty eight exquisite destinations across Thailand and Asia.
FAR EAST HOSPITALITY GROUP
Singapore
ITB Asia
Far East Hospitality Holdings Pte Ltd (Far East Hospitality), a premier hospitality assets owner and operator, is a 70-30 joint venture formed in 2013 between Far East Orchard Limited (a listed company under Far East Organization) and The Straits Trading Company Limited. With the joint ventures, Far East Hospitality has established itself as a regional hospitality owner and operator with a sizeable overseas network. It now has a combined portfolio of over 13,500 rooms under management across close to 90 hotels and serviced residences in seven countries – Australia, Denmark, Germany, Hungary, Malaysia, New Zealand and Singapore.
MALTA TOURISM AUTHORITY
Malta
ITB Asia
The Malta Travel and Tourism Service Act (1999) formally set up the Malta Tourism Authority (MTA). This clearly defines its role – extending it beyond that of international marketing to include a domestic, motivating, directional, coordinating and regulatory role. The Act strengthens the public and private partnership in tourism through greater and more direct participation by the private sector in national planning and development of the industry. The Malta Tourism Authority falls under the responsibility of the Ministry for Tourism.
OKURA NIKKO HOTELS
Japan
ITB Asia
Okura Nikko Hotel Management Co.,Ltd., a subsidiary of Hotel Okura Co.,Ltd, is a hotel operating company with three chains: Okura Hotels & Resorts, Nikko Hotels International and Hotel JAL City. The company's international portfolio of properties is larger than any other Japan-headquartered hotel operator, and it intends to expand its portfolio further through hotel management contracts around the world. On October 1, 2015, the hotel management function of Hotel Okura Co., Ltd. was consolidated into JAL Hotels Co., Ltd., which was renamed as Okura Nikko Hotel Management.
PENANG GLOBAL TOURISM
Malaysia
ITB Asia
Penang Global Tourism is the new state tourism bureau set up to work with key tourism players inside & outside of Penang, to promote the state through better forged ties, reliable data & feedback and synergistic activities.
SEOUL TOURISM ORGANIZATION
South Korea
ITB Asia
Seoul Convention Bureau (SCB) is a division at Seoul Tourism Organization, an official organization fully funded by metropolitan government, representing the city Seoul in MICE industry to boost business and association events in Seoul.
SWITZERLAND TOURISM
Switzerland
ITB Asia
Switzerland Tourism is the National Tourist Board of Switzerland with a regional office in Singapore. We are promoting Switzerland as tourism destination for Leisure and MICE travels in the Southeast Asian countries. We focus on our main markets Thailand, Singapore, Malaysia, Indonesia, Philippines and Vietnam, but we are happy to discuss collaborations and to design exciting Mono-Switzerland itineraries with travel agents from all over the world. If you are a media representative, let us inspire you with our mood making, authentic experiences and exciting story angles. We are looking forward e-meeting you!