Using Blockchain Technology in the Travel Industry
By Hicham Rajraji, Owner & Managing Director at Real Travel Service – RTS Group
---
The global tourism market crossed 8 trillion USD in 2017. It is forecasted to have a year-on-year growth rate of 4.7% to reach USD 11.38 trillion by 2025. Blockchain will help expand tourism further with its use of digital technologies. There are many companies who have recognized the benefits of blockchain technology and have begun to implement the technology on their websites.
Blockchain tourism is gaining popularity, and in this article, we will tell you more about what it is, as well as what advantages it can bring to your business.
The blockchain is a database consisting of blocks. Each block consists of information that can be duplicated and confirmed. The database is distributed, which means there is no single master copy. All copies are equal, and the data in them is updated simultaneously. Any changes to the database are recorded and duplicated with all subsequent copies, ensuring complete protection from possible hacker attacks.
It allows tourists to store information about their movements, purchases and visits to attractions in a single place. The information is encrypted, so only the owner can access it. In addition, all similar data distributed across various providers is synchronized, which simplifies the process of booking accommodation and tickets, as well as providing the ability to interact with a single tourist site.
The blockchain tourism market is starting to come to life. Nevertheless, several companies have already established themselves in the market, offering tourists services exploring various ways in which blockchain technology can be used to help improve the efficiency in the way they operate.
Air France is trialling a blockchain-powered health passport, ICC AOKpass. This app enables passengers to present their COVID-19 negative test on their mobile phones.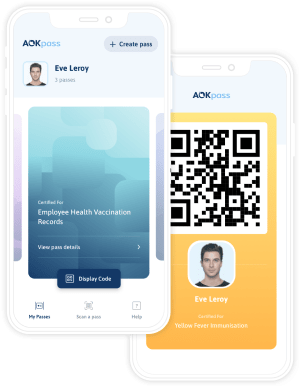 British Airways has invested in and is working with Zamna, a company that is using facial recognition with blockchain technology.
Delta Air Lines is a member of the blockchain research institute, exploring various technologies to improve the flying experience for its customers. For example, Delta Air Lines is ending skymiles and replacing it with cryptocurrency.
The Winding Tree platform lets you track baggage via blockchain, and it also allows you to book flights. Booking and tracking are made easy, safe, and secure without third-party involvement, giving greater transparency to all processes.

Lufthansa started the initiative Blockchain for Aviation (BC4A), which plans to include participants such as aircraft manufacturers, logistics providers, MRO service providers, software developers, and many more.
Some of the ways in which blockchain technology can be used in the travel and tourism industry are:
Payments
Blockchain technology can be used to make payments in the travel and tourism industry. Nowadays, online payments often include high transaction fees.
Payments can be made securely through cryptocurrency by eliminating intermediaries. This technology can reduce transaction costs by eliminating intermediaries.
Customer Data
Customer data is very important for the travel and tourism industry. The industry can use blockchain technology to collect customer data. However, the data has to be collected with the consent of the customer. The data can be collected, stored and verified using blockchain technology.
Online Travel Agencies (OTAs)
Online travel industry is a multi-billion-dollar industry.
However, there are lots of intermediaries involved in the industry, which increase the cost of travel bookings. Blockchain can be used to bring down the costs by eliminating the intermediaries. By reducing the cost of transactions, it will also help increase profits.
Loyalty Programs
Loyalty programs are an important part of the travel and tourism industry, but they have been facing some challenges.
Challenges like low engagement, high customer acquisition costs and the complexity of running loyalty programs can be solved with the use of blockchain technology. Blockchain can be used to develop decentralized loyalty programs, which will enable users to earn and redeem points. The points, in this case, can be in the form of cryptocurrency or in the form of loyalty points given by a particular company.
Smart Contracts
Smart contracts are computer protocols that facilitate, verify, or enforce the negotiation or performance of a contract. These contracts are designed in such a way that they will be automatically executed once the terms of the contract are met. Smart contracts are most commonly associated with their use in the legal industry, but they are also used in other business areas, such as supply chain management.
In the travel industry, smart contracts can be used to:
Issue flight delays, cancellations, and refunds automatically
Verify identity or age to prevent minors from booking flights or hotels
Notify customers of flight delays or cancellations
Provide customers with travel insurance
Provide hotels with accurate customer details and customer requests or
Blockchain technology can greatly benefit the travel and tourism industry. It will allow you to reduce costs by eliminating intermediaries, and it improves security, since all information is stored in one place. It simplifies the process of making a purchase and payment and it also increases trust between tourists and service providers.
References
---
If you have written insightful articles, produced standout podcasts or filmed high quality content on travel ready to be shared, we could help your work achieve far-reaching impact in the global B2B travel community. Simply submit your content using the form here and we'll get in touch!